7th May 2021
Sentric Music Group renews co-publishing deal with Joe Hammill in partnership with Strictly Confidential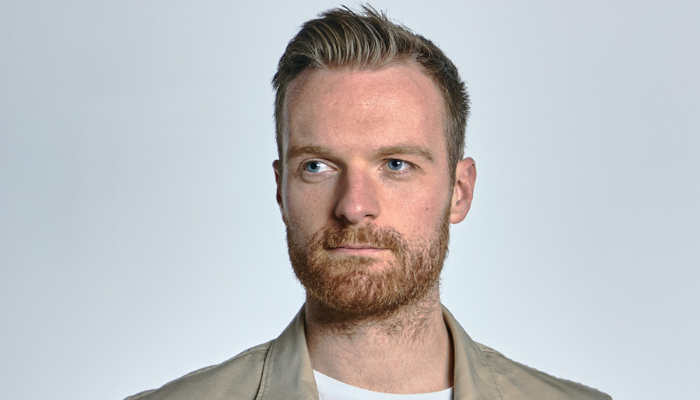 Sentric Music Group and Strictly Confidential have renewed their exclusive songwriting agreement with Joe Hammill for the world.
Hammill has accumulated over 30 million Spotify streams (including numerous New Music Friday playlists) via his co-write cuts, as well as international chart success and extensive air play from the likes of BBC Radio 2, BBC Radio 6 Music and BBC Radio 1.
Recent highlights include co-writing five songs on Lucy Spraggan's Top 5 UK Album Chart release, Choices, including the lead single Sober and title track Choices (Don't Be Afraid), as well as co-writing the BBC Radio 2 playlisted Ward Thomas single Someday.
 Hammill was also one of the first songwriters to have an official 'Written By…' playlist on Spotify.
Joe will continue to work creatively with Strictly Confidential in mainland Europe and will be looking to build on the success of co-writing Alice On The Roof's No.1 album in Belgium.
 Alongside his sister Helen, Hammill's own band Cattle & Cane have released three critically acclaimed albums and shared stages with the likes of Brian Wilson, Tom Odell, The Stereophonics, Lewis Capaldi, Madness and The Head & The Heart, as well as selling-out huge headline shows at flagship regional venues Middlesbrough Town Hall and Sage Gateshead.
Simon Pursehouse, Sentric's Director of Music Services said: "Joe has gone from strength to strength ever since we started working together 10 years ago and I'm outrageously chuffed to be renewing our deal with him. He's an undeniable natural born songwriter with an ear for melody, a head for lyrics combined with a personality which is a welcome addition to any writing session. Watching him get cuts on Top 10 LP's in the UK and chart topping albums across Europe is something we'll be seeing a lot more of over the next few years."
Hammill said: "I'm delighted to have signed this deal with Sentric and Strictly. I feel supported creatively and that is exciting and important for me looking to the future. I'm incredibly enthusiastic about pursuing my career as a songwriter and feel lucky to be working with two brilliant music publishers who are passionate about songs and the development of their writers. I've grown in tandem with both companies over the past decade and, after my best year to date as a songwriter, I'm very pleased that I'll be continuing to develop my career alongside Simon, Chris and the team at Sentric, and Thomas, PJ and co at Strictly."